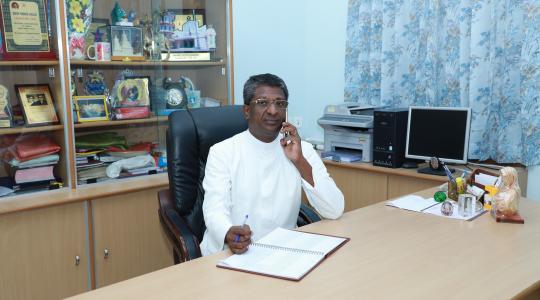 The impact of Technical Education on the growth of any nation is phenomenal as the Engineers coming out from such Institutions pave way for the Industrial growth which is an important component for the development of any nation. I feel extremely satisfied that we have been serving the cause of Technical Education over the past few decades.
     Our Management aims at imparting, not only high quality education but is very particular in inculcating moral and ethical values among the students. We continually work for the upliftment of rural youth in the nearby villages and those from economically backward families by providing them education with merit Scholarships.Also we organize various skill development programmes for the general public,illiterates which helps them for their livelihood.
       At the outset, I wish to convey to the public, parents and the youth that our College is a place where we develop the students in to wholesome personalities fit enough to meet the ever growing demands of the society.